Byron Bay Chilli ain't playing around when it comes to spicy pizza. Not only does this heatfest feature their Fiery Coconut Chilli Sauce, they recommend adding minced chile peppers into the mix for extra fire to boot.

If that's not enough, try adding a bit of their Heavenly Habanero Chilli Sauce on top of that. They advise going slow when doing so, but we know you're not likely to listen…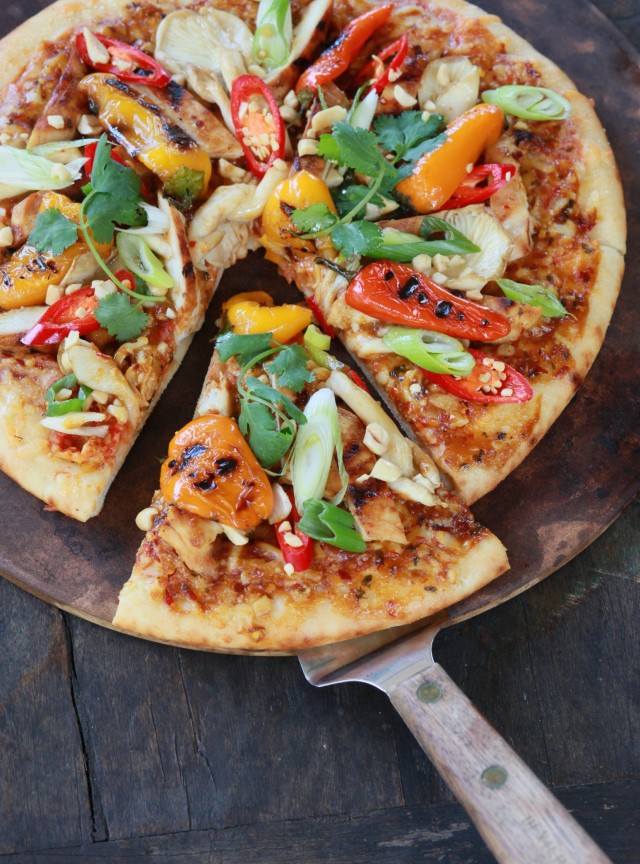 Ingredients
One of your favorite pizza crusts as a base
Olive oil
1/2 bottle BBCC Fiery Coconut Chilli Sauce
1/2 of a roast chicken, shredded
1/2 bunch green onion (eschallots) thinly sliced
1 red capsicum, thinly sliced
Salt
250g shredded cheese
2 fresh chillies minced (optional for those who like it nice an hot)
Chopped fresh coriander
Cooking Instructions
Brush the crust with oil. Spread the chilli sauce over base and layer it with chicken, onions, mushrooms and capsicum.
Next, season it with salt. Sprinkle it with cheese and chillies also.
Drizzle the pizza lightly with oil.
Bake at 250°C for 15 minutes or until the crust is crisp and the cheese is melted and lightly browned. Remove the pizza from the oven and sprinkle it with chopped coriander before serving.
Serves: 1 large pizza
Heat Scale: Medium to mouth lava
The following two tabs change content below.
Managing Editor | Mark is a freelance journalist based out of Los Angeles. He's our Do-It-Yourself specialist, and happily agrees to try pretty much every twisted project we come up with.
Latest posts by Mark Masker (see all)