These butterflied, basted and grilled prawns are a sizzling sensation from South Africa.  Serve with rice and a Green Mango Salad, and make sure there are plenty of lime wedges.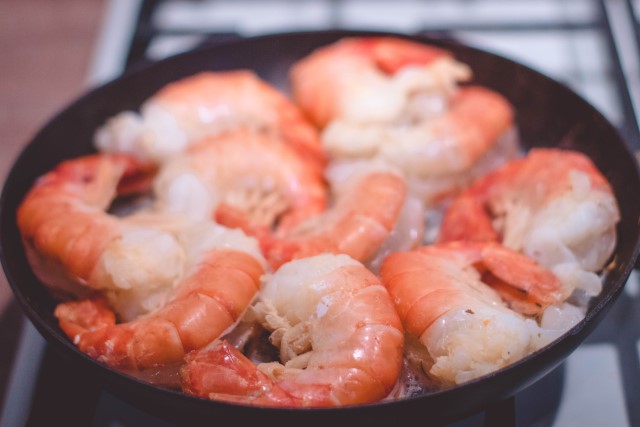 Captetown Curry Capsicum Prawns Ingredients
24 to 32 large prawns in shells
1/3 cup safflower oil
1/3 cup fresh lemon juice
2 teaspoons Dijon mustard
1 teaspoon Malawi Curry Powder
2 jalapenos, stemmed, seeded and chopped
Salt and milled black pepper
1 cup half and half
Lime wedges for squeezing
Instructions
Slit the prawns down their backs, de-vein and place shells down on grilling tray.  Heat the oven griller
Mix together the oil, lemon juice, mustard, curry powder, jalapeno, salt and pepper.  Brush the mixture over the prawns.  Grill for 4 to 5 minutes until cooked, then transfer the prawns to a warm serving platter.
Pour the remaining basting mixture into the grilling tray, add the cream and cook on the stovetop until the sauce thickens to the correct consistency.  Check the flavor and adjust if necessary.  Pour the sauce over the prawns or offer it separately in small serving bowls.
Photo by Valeria Boltneva via Pexels.
The following two tabs change content below.
Publisher | Christened the "Pope of Peppers" by The New York Times, Dave DeWitt is a food historian and one of the foremost authorities in the world on chile peppers, spices, and spicy foods.
Latest posts by Dave DeWitt (see all)