For this story, we're going doggie style: mixed hot dogs and sausages. Serve these tasty sausages with grilled onions and peppers, cole slaw, and some crunchy bread.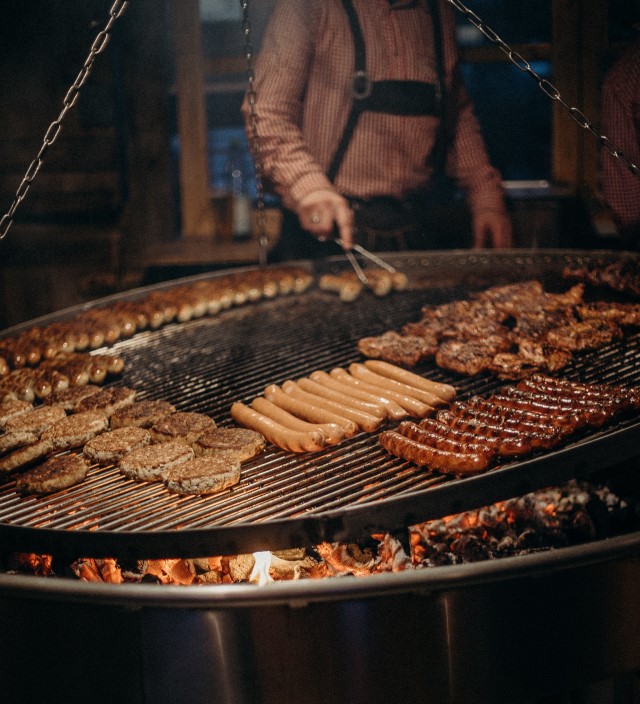 Mixed Sausage Grill Ingredients
1 (12-ounce) can bock or other strong-flavored beer
1 /2 cup chopped onion
1 clove garlic, minced
1/4 teaspoon crushed red chile (or more to taste)
2 fresh Italian sausage links
2 fully-cooked Polish sausage links
2 fully-cooked bratwurst links
bock beer, onion, Italian sausage, Polish sausage, Bratwurst
Instructions
In a bowl, combine the beer, onion, garlic and red chile. Place the sausages in a large plastic bag and add the beer mixture. Close the bag securely and marinate in the refrigerator for 6 to 8 hours (or overnight, if desired) turning occasionally.
Remove the sausages from the marinade; discard the marinade. Place the Italian sausage links on the grill over low to medium coals. Grill for 5 minutes. Add the Polish sausage links and bratwurst and continue grilling for 10 to 12 minutes or until juices run clear, turning occasionally. Serve with Sweet Hot Beer Mustard.
Photo by cottonbro via Pexels
The following two tabs change content below.
Managing Editor | Mark is a freelance journalist based out of Los Angeles. He's our Do-It-Yourself specialist, and happily agrees to try pretty much every twisted project we come up with.
Latest posts by Mark Masker (see all)