I watched a chef prepare the sashimi, and I've attempted to reconstruct here, but it probably isn't exact. No matter, it will be delicious if you pick the freshest fish you can find!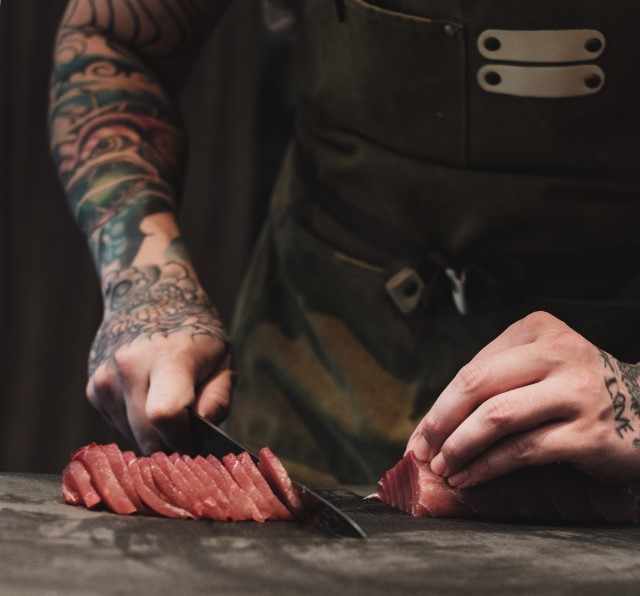 Mexican Sashimi Ingredients
16 thin yellowtail fillets
1 serrano chile, cut into very thin rounds
1/4 onion, minced
1/4 onion, sliced and separated
1/4 cup minced tomatoes
1/4 cup capers
1/4 cup minced red or orange bell peppers
Instructions
Place the fillets on a serving plate. In a bowl, combine all the remaining ingredients and mix well. With your fingers, drop the bowl ingredients over the fillets and serve immediately.
Photo by Airam Dato-on via Pexels
The following two tabs change content below.
Publisher | Christened the "Pope of Peppers" by The New York Times, Dave DeWitt is a food historian and one of the foremost authorities in the world on chile peppers, spices, and spicy foods.
Latest posts by Dave DeWitt (see all)