By Sarah Spigelman
"Are Natalie Portman and Bar Rafaeli the ONLY hot things about being Jewish?" That's the alarming worry that reverberates through my mind as I bypass the bagel shop by my house, the knish cart down the street, and the hot dog stand in front of my workplace. These are the American Jewish foods I was raised on, with love and memories flooding through each bite of flaccid hot dog and each mouthful of salty lox. But these comforting, rich flavors are not what I crave as an adult…ever. I go to Sichuan restaurants for mouth-numbing ma potofu that makes my eyes tear and my nose run. I go to Curry Hill for bites of Vindaloo that are sour, tangy, and yes…spicy. And, at least 3 times a week, I must go to the little taco shop a few blocks away from my apartment, for juicy and tender tongue tacos layered with pickled jalapeños, vibrant
tomatillo salsa and habanero salsa so fresh and so hot it gives me chills down my back. These are the flavors I love, the flavors I know I was born to eat. Why can't my culture embrace them? "Hot and Spicy" aren't really the first words you think of when you think of traditionally Jewish food. More like "bland and heavy." Or, if you are any woman in the community I grew up with, "tepid and salty." But why is that? As I started to research, I realized that American Jews have cut ourselves off from a plethora of spicy and flavorful ingredients with which our ancestors have been cooking for centuries.
The truth is, Jews have a rich and flavorful food history that did not begin and end with Matzoh ball soup. The persecution of Jews—during the Spanish Inquisition and other periods of religious fervor—has led to Jews fleeing Europe and living all over the world, and adapting each country's particular foods and tastes to their own specifications.  Jews in Morocco use spicy Harissa to pep up sweet and savory lamb dishes. Jews in India (yes, there is a small population there!) found their way to Goa, where pungent pickled limes and fragrant masala spice blends are common. And Jews in Israel have their own version of hot sauce—Amba—whose sweet and hot mango flavor brings a tear to the eye when mixed with crunchy, creamy falafel.
And then there are the Jews of Mexico.  Jews came here for the same reason that they went other places—to avoid religious persecution. Though originally the Jews here were mainly Sephardic (from Spain and Morocco) the 1940's brought an influx of Eastern European Jews fleeing the Nazi regime. They brought their schmaltz and kishke to the land of chipotles and masa, and their Shabbat dinners would never be the same.
And neither should yours! After finding out that the Jews have a culinary history involving more than noodle kugel, I realized how closed-minded I was being by only cooking the way my mother had taught me. Blending the flavors and spices from these parts of the world gives a traditional Jewish meal an exciting and flavor-packed makeover. In the following recipes, I take traditional Jewish dishes, like challah, roast chicken, and chocolate cake and combine them with multicultural spices and flavors—like chipotles, cilantro and cayenne pepper, giving the dishes new life and flavor.
Traditional challah gets a sharp and spicy makeover with fresh Serrano chiles and sharp cheddar cheese. Using fresh, crunchy serranos—instead of limp and vinegary pickled jalapeños—lends an almost indiscernible citrusy taste and much spicier note to the sweet egg bread. Use a store-bought challah and kick it up a notch with these flavorful additions. The result is a sweet, tangy and spicy bread with medium heat that will leave your lips tingling but not burning.
Chino Latino Roast Chicken takes the flavors of Asia and Latin America and fuses them into one powerful roast chicken dish! Rice vinegar, a sweet and tangy vinegar used to give sushi rice its distinctive taste, blends with spicy poblano peppers and sweet New Mexican chiles to create a sweet, hot and deep glaze for roast chicken. Fresh and pungent cilantro adds a final kick to the savory dish that is nothing like your mom's roast chicken…unless, of course, your mom was WAY cooler than mine (sorry, Mom).
What good is roast chicken without some creamy, comforting mashed potatoes? Well, switch out mashed potatoes for honey and chipotle-glazed root vegetables and now you're talking! Creamy russet potatoes, sweet carrots, caramelized onions and slightly bitter parsnips all roast to perfection under a sweet, hot and smoky glaze. You know you have to take the bitter with the sweet, but now you also get to take the spicy with the sweet.
Speaking of sweet, for a sweet ending to a sweat-inducing meal, try this flourless chocolate cayenne cake. Taking the savory dish of mole and turning it sweet, this chocolate-based cake gets a spicy, high note from cayenne. Using a fresh cayenne pepper instead of a smoked one gives the spice a clean, citrusy note. Rich, sweet and hot, this is a cake that you will want to eat again and again.
And luckily, you can, because Shabbat comes once a week! And the next time you are staring at a plate of saltless chicken breast and crumbly, store-bought cookies, and find yourself dreaming of mouth-searing pho and fiery salsa verde, know that you are not a traitor to your culture. In reality, you're following a long line of Jews who have incorporated regional spices and ingredients to make their cultural favorites as incendiary as possible.
And with each mouthful of chipotle and cayenne, you can sit back in comfort, knowing that Natalie Portman isn't the only hot Jewish dish.

Jalapeño-Cheddar Challah
Although you certainly can make your own challah, using a store-bought one cuts your prep time immensely and allows you to make this dish in a snap after work. Be sure to dice the chilies very small so that no one gets a huge chunk of serrano pepper stuck in their throat!
1 store-bought or homemade challah loaf
1½ cups sharp cheddar cheese
2 serrano chiles, diced, including seeds
1 stick room-temperature butter
Preheat oven to 325 degrees F., then combine the  butter, the cheese and  the chiles to form a paste. Rub the seasoned butter all over top of the challah, and bake the loaf for 15 minutes, or until the cheese is bubbly and the challah is golden. Serve immediately.
Serves: 6
Heat scale: Medium
Chino Latino Roast Chicken
This chicken is more smoky than spicy, and is mild enough for even the most spice-shy palates to enjoy. Though you can buy roasted and peeled chiles in cans, doing them fresh takes very little time and adds a meaty texture and char-grilled flavor that the canned chiles lack.
1 2 1/2-pound whole chicken or chicken pieces
1 cup sesame oil
1 cup rice vinegar
1 1/2 tablespoons minced fresh, peeled ginger
1 tablespoon low-sodium soy sauce
3 fresh New Mexican (also called Anaheim) chiles
3 fresh poblano chiles
1 cup fresh chopped cilantro leaves
2 chopped fresh serrano chiles with seeds
2 limes, zest and juice
1/3 cup honey
1 teaspoon Togarashi* pepper (or substitute the same amount cayenne powder)
2 minced garlic cloves
Place the whole New Mexican and poblano peppers under the broiler, and turn them until all sides are totally burned and black. Put the peppers in a bowl and cover the bowl tightly with cling wrap. Wait until the peppers come to room temperature, then remove the skins and stems of the peppers and chop the peppers, including seeds.
Turn off the broiler and preheat your oven to 375 degrees F. Combine all ingredients except the chicken in a large bowl and mix well.
Place the chicken on a large, foil-lined baking sheet, skin side up and pour the pepper mixture over it, being careful to pat the peppers onto the skin of the chicken if they fall to the bottom of the dish. Once the peppers are on the chicken, they will stay put. Bake the chicken until a meat thermometer says it is done, basting every 20 minutes.
Serves: 4-6
Heat Scale: Mild
* According to www.food.com, "Togarashi is the Japanese word for red chili peppers and a general name for a group of condiments that blend chili pepper with other ingredients. Shichimi-Togarashi: (schee-CHEE-mee) A peppery Japanese condiment. The exact spices used vary slightly by maker but usually include powdered/flaked red chile pepper, black pepper, sesame seeds, dried mandarin orange peel, green nori seaweed flakes, prickly ash pods, hemp seeds and poppy seeds. Shichimi-togarashi is available in hot, medium and mild strangths in most Asian markets, and is sprinkled over noodle and nabe (communal one-pot meals) dishes and yakitori. Nanami-Togarashi: Similar to shichimi-togarashi, but with a slightly different blend featuring citrus peel."
Read more: http://www.food.com/library/togarashi-50#ixzz1P7KBL4Sc

Honey-Chipotle Glazed Roasted Root Vegetables
This recipe came about because I was tired of dousing my mother's delicious roasted vegetables with Sriracha every time I ate them. The honey balances out the chipotles, and don't forget that when the vegetables roast, the sauce will concentrate and get stronger. Though it might not taste spicy when you blend the glaze, after an hour in the oven, this dish packs quite the spicy punch.
4 large carrots, peeled and sliced into 1/2-inch coins
1 cup sliced rutabaga, 1/2 inch-thick slices
2 medium turnips sliced 1/2 inch thick
4 large shallots, peeled but not sliced
4 quartered new potatoes
1/3 cup vegetable oil
2 tablespoons ground cumin
1 tablespoon ground coriander
1 tablespoon fresh oregano
1/3 cup honey
5 canned chipotles in adobo sauce, chopped, plus 2 tablespoons adobo sauce
1 container sour cream (optional)
Preheat your oven to 350 degrees F. and combine the all ingredients except the vegetables and sour cream, and mix well.
Place the vegetables in a large, foil-lined pan and pour the glazing sauce over the vegetables and mix well.
Bake the vegetables until they are all tender to the touch but not overly soft. Serve with sour cream, if desired.
Serves: 4-6
Heat scale: Medium
Cayenne Flourless Chocolate Cake
Surprisingly, I've found this cake to be a hit with everyone—even staunch dessert traditionalists. The chocolate flavor is so deep and the cream is so rich that the cayenne flavor lies dormant until you swallow. Then it flares up quickly in your mouth, disappearing almost as quickly and making you wonder "did that really even happen?" To find out, of course, you have to take another bite. And then…you're hooked.
(adapted from Rose Levy Berenbaum's  truffle cake torte)
1 pound high quality semi-sweet chocolate (NOT chocolate chips)
6 room-temperature eggs
1/2 pound unsalted butter
1/4 cup heavy cream
1 tablespoon cayenne pepper powder
1 cup freshly whipped cream
Preheat your oven to 425 degrees F., and melt the chocolate, butter and cream over a double boiler. When the chocolate mixture is melted and smooth, remove it from the heat.
Add the cayenne pepper and eggs, and beat until everything is incorporated and the batter has slightly thickened.
Pour the batter into a foil-lined spring-form pan, place the pan in a larger pan filled with hot water (that comes about 1" up the side of the spring form pan) and bake for about 17 minutes.
The finished cake will be solid but not stiff. Refrigerate the cake for at least 3 hours or up to overnight, so the cake is solid and can be cut with no "ooze" factor. Plate with a dollop of whipped cream.
Serves: 6
Heat scale: Mild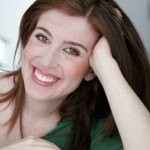 Sarah Spigelman is a writer and actor. A passionate food lover, she is the founder and instructor of the Fritos and Foie Gras Cooking Classes in New York City. She is also author of the food blog, Fritos and Foie Gras.
The following two tabs change content below.
Managing Editor | Mark is a freelance journalist based out of Los Angeles. He's our Do-It-Yourself specialist, and happily agrees to try pretty much every twisted project we come up with.
Latest posts by Mark Masker (see all)