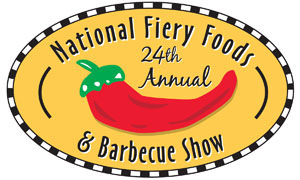 The 24th Annual National Fiery Foods & BBQ Show opens this Friday in Albuquerque, New Mexico. Chileheads from all over the world will converge on the Sandia Resort and Casino for three days of fire-breathing, beer-swilling, BBQ-eating revelry.
Of course, we all know the main attraction: a couple hundred companies selling spicy sauces, spreads, candies, and more. But wait, that's not all! The show also has vendors of not-so-spicy products, cooking equipment, pepper seeds, and gift items…in fact, there's something fun for everybody. One exhibitor is giving away a Harley-Davidson motorcycle as a fundraiser!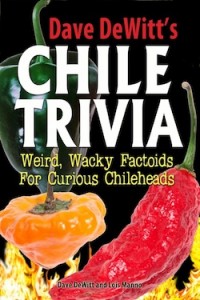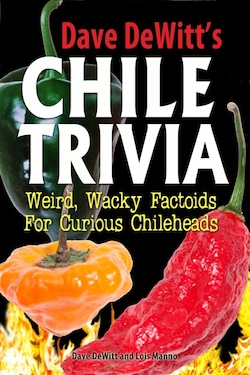 Dave DeWitt and yours truly will be rolling out our new book: Dave DeWitt's Chile Trivia: Weird, Wacky Factoids for Curious Chileheads. We'll be signing copies during the show. You can take a look at Chile Trivia on amazon.com. Lucky show-goers who buy a copy of this book will also receive a FREE packet of superhot chocolate habanero seeds!
You don't want to miss this show, folks. For more information, check out the times, prices, and a list of all the exhibitors at www.fieryfoodsshow.com
Back by popular demand, we'll be featuring talented local food professionals who will share their knowledge about BBQ, spicy food, tequila, and cooking. Each day of the show there will be a FREE afternoon demonstration in the Rotunda or on the Back Patio. Details about each demonstration below: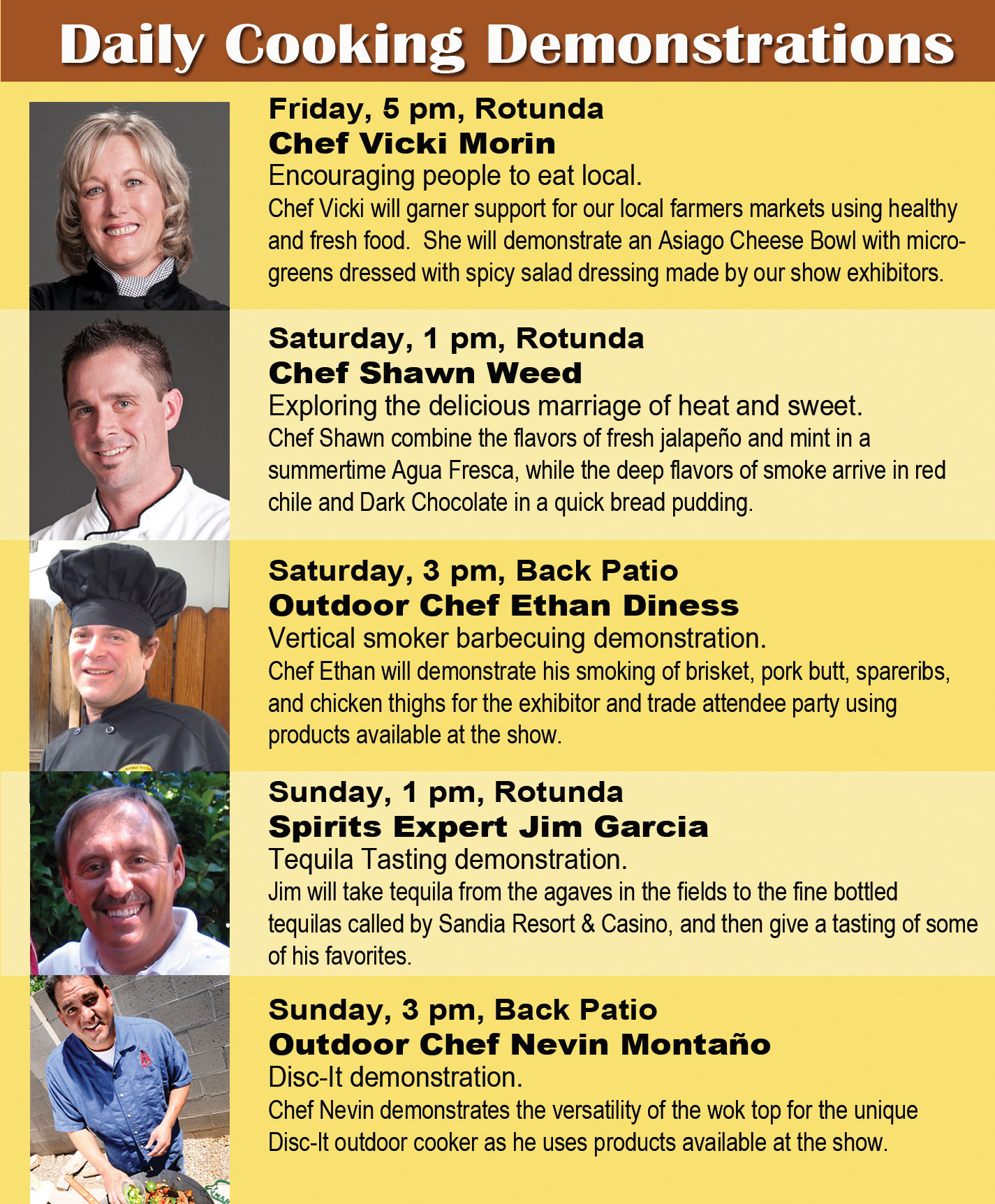 The following two tabs change content below.
Lois Manno
Lois is the Editorial Director of the Burn! Blog and the Fiery Foods & BBQ SuperSite.
Latest posts by Lois Manno (see all)