Dutch breed cube chile…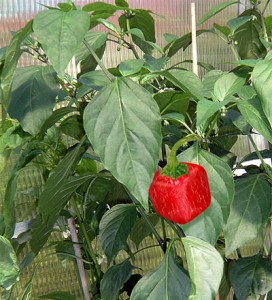 … or is there a Chili's Cube? According to a press release on April 1st, scientists have succeeded in the Dutch Westland in growing a jalapeño version in cube form. It was carried on a gene called A23-157. A tomato breeding, in the form of a cube, succeeded several years ago.
"Match sharpness and flavor practically those of normal jalapenos," says Dr. K. van Oyten, head of the West Country's research department, "but the trade required an original innovation for both pickled chiles, as well as for applications such as catering and party service."
The project was funded by the venture capital firm Lirpa Loof. The new variety was named C. annuum var Cubella composed of "Cube" (dice) and "bella" (beautiful).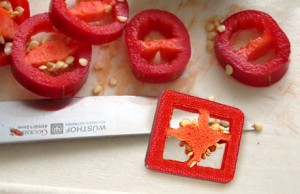 Definitely a nice idea, we think. Happy April Fool's Day, everyone.
The following two tabs change content below.
European Chilehead Editor at Large | Harald's Chili Pepper Buch 2.0 is the bestselling chile book in German-speaking Europe. He covers European chilehead culture and his own spicy kitchen encounters for Burn Blog.
Latest posts by Harald Zoschke (see all)