Memorial Day sits in our rear view mirror as barbecue season drives forward, pedal to the metal. We're not even a week out and a fair amount has happened in the world world of heat and smoke.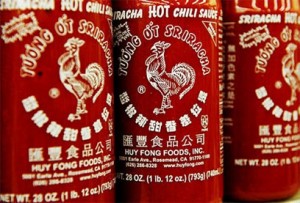 Rooster Wins, City Chickens Out
Here in California, the city of Irwindale finally dropped its lawsuit against Sriracha manufacturer Huy Fong Foods. The given reason for the lawsuit was the $50 million sauce operation giving off strong pepper fumes, causing headaches and eye irritation for residents. Huy Fong upgraded the facility's air filtration to combat the problem but it wasn't until last week that the mayor and city council voted to drop the suit. Could part of the reason be that at a time when jobs are fleeing California like rats from a sinking ship, Irwindale didn't want to be the next town to lose a major employer to states that are more friendly to businesses? Read more here.

You Don't Know Dickey's
Barbecuephiles in Tacoma may want rush over to the new Dickey's Barbecue Pit opening today. This second location is throwing a three-day grand opening bash with all kinds of great deals and giveaways. Doors open at 11:00 am and the first 50 guests get gift cards up to $50. On Friday, there' be merchandise giveaways throughout the day and on Saturday, you can get $2 pulled pork sammiches. One lucky winner gets a $500 gift card and three other winners get free barbecue for life. Kidding! The free barbecue prize is only for an entire year. For more info, visit their website.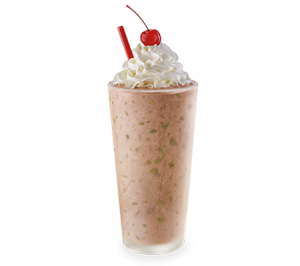 Sonic Boom: The Jalapeno Chocolate Shake
Listen, Sonic, we love you. We truly do. However, we asked you to this meeting today because you have a problem. Please don't freak out, but we think you need help. Most of your milkshake ideas are quite enjoyable, but blending chocolate ice cream with jalapenos may be taking matters too far. Not that that's going to stop me from trying it, but I'm not hopeful. Check it out here.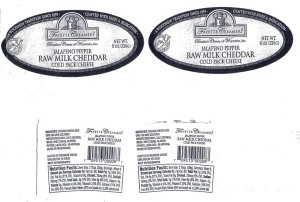 Cheese It! The Soy!
Brunkow Cheese of Darlington, Wisconsin recently issued a recall on its Fayette Creamery brand Jalapeno Pepper Raw Milk Cheddar Cold Pack Cheese Spread (wow, seriously, could that name be any longer?). The FDA says the product may contain a soy ingredient and cause serious or even life-threatening allergic reactions in people allergic to soy. You can see the full story here, along with identification codes for the affected products.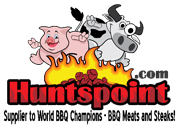 Hunts Point Teams Celebrate Strong Start to BBQ Season
Hunts Point-supplied teams roared out of the starting gate with a strong showing gate at the New York City BBQ Cookoff, a Kansas City Barbeque Society-sanctioned event held April 11-12 on Staten Island in Historic Richmond Town. Honors included the Grand Reserve Championship (2nd overall), as well as #1 and #3 in Pork Ribs, #2 in Pork Butt, and 4 of the top 5 places in Brisket. Also in April, Hunts Point meat helped the Smokin' Skullies team win the Grand Championship and #3 Brisket at the BBQ Capital Cookoff in Lexington, North Carolina; other teams took top Brisket honors at the Iron Man BBQ in Pennsylvania and the Georgia State Championship. May has started off  with big wins for BBQ teams using Huntspoint Meat Company BBQ meats. 1st, 2nd, 2nd, 3rd, and 5th place brisket wins at various BBQ sanctioned events competitions this past weekend. Find out more about Hunts Point and their line of competition-grade meats here.
The following two tabs change content below.
Managing Editor | Mark is a freelance journalist based out of Los Angeles. He's our Do-It-Yourself specialist, and happily agrees to try pretty much every twisted project we come up with.
Latest posts by Mark Masker (see all)