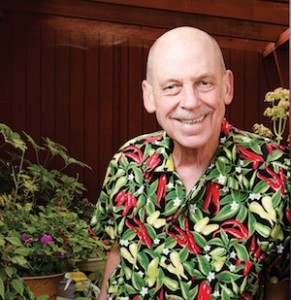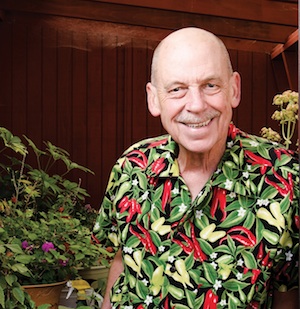 Over the years our readers have asked us nearly 700 questions on every conceivable aspect of chile peppers. Someone, somewhere at the SuperSite had the brilliant idea to stick all that knowledge into FAQs in a searchable database. The questions were answered by the SuperSite staff, under the direction of publisher Dave DeWitt. If you have any of your own chile pepper questions, message it to us.  Here's a snapshot of just some of the info you'll find at the SuperSite.
Business Questions
Q: Mr. DeWitt,
I began making and selling my own hot sauces about 6 months ago.  I am also working toward my MBA, and for my final project, I am writing a business plan for my business in the hopes of making a good grade, and more importantly, in the hopes of getting my business off the ground.  I would be eternally grateful if you could answer a few questions for me:
1. What is the biggest challenge to a small hot sauce company becoming competitive?
2. What were total hot sauce sales for 2002?
3. Do you have any marketing strategies for a small company with a small marketing budget?  In other words, what is the biggest bang for the buck?
4. Do you see a leveling off or decline of the hot sauce industry in the next several years?  Why or why not?
5. How did you get started in the fiery foods business?
Thanks,
Mark & Carla Combs
Owners, Venom Hot Sauce Company
A: Hello Mark and Carla:
I'll be happy to answer your questions.
1. The biggest challenge is finding a unique selling proposition and marketing your product based upon that. Although having a good product is important, marketing is essential for success.
2. Hot sauce sales in the U.S. in all industry segments are estimated to be about $250 million.(editor's note: the figure is much higher now)
3. For a small budget I would say a combination of exposure in shows like our National Fiery-Foods & Barbecue Show plus strategically placed website banner ads would be best.
4.Hot sauces in particular and fiery-foods in general have been growing at the rate of about 10 percent a year. This is because they are invading Middle America and are no longer just niche, specialty foods.
5. I got started because of my media background. I had been a writer and show producer long before I discovered chiles and fiery-foods. Once I did discover them, it was only natural for me to focus on them as a specialty.
Good luck with your projects.
Best regards,
Dave
In Search of Ulipica Seeds
Q: Hello Dave,
Do you know where I can get seeds for an Ulipica pepper? I've heard that they beat a habanero hands down, and would like to try and grow some of them in my garden.
Thanks,
Rich
A: Hello Rich:
It is doubtful that the Ulupica, thought to be Capsicum eximium, a wild species, is hotter than  the habanero. It is a "bird pepper," so the pods are very small. The only source I know of is Seed Savers Exchange. You will have to join the organization and receive a massive catalog to order the seeds from other collectors. Go to www.seedsavers.org
–Dave
Home Chile Roasters
Q: Dear Dave,
Does anyone make a small home chile roaster that doesn't cost hundreds of dollars?  Or do you know of plans to make one at home?
Thanks,
Linda
A: Linda:
Arizona Chile Roasters has units under $150.  See http://www.chileroastersonline.com/
–Dave
Regulations Against Home Kitchens
Q: Dear Dave,
I have come up with my own recipe for habanero sauce and was wondering how to go about setting up to bottle it. My main question is, is it legal to produce my sauce and bottle it in my home kitchen? As a small industry wouldn't I be exempt from certain regulations? All I really want to do is sell to a few local restaurants and at work. And I was thinking of selling over the internet as well on my own website. I guess intrastate laws would apply then though. Any help is appreciated.
–Fredrick
A: Hello Fredrick:
I hate to throw a wet blanket over your plans, but your idea is flawed. In the first place, most municipalities have strict regulations against the use of home kitchens for packing product, and require that you use a certified and inspected kitchen. This is certainly a requirement for products shipped across state lines that are covered by FDA regulations. If your hot sauce is going to be a hobby, then just pack it at home and give it away. If you intend to start a small business, turn the packing over to a co-packer and concentrate on the marketing of it, which is the key to success. A mediocre product with good marketing will outsell a great product with poor marketing. If you are serious about starting a small business, see all of our articles, here: http://www.fiery-foods.com/e-zines.asp
–Dave
How to Dry Habaneros
Hi Dave,
What's the best way to dry habaneros so they don't turn black? In a dehydrator they turned beige and mushy and on a ristra they would get these black lines or turn black. We're here in the South Valley, this is our first year of growing them and had a great crop but are now losing them.
Thanks for any help,
Drew
Hello Drew:
You are not leaving them in the dehydrator long enough, but there's not much that you can do about the fading color. While we still have some heat, cut them in half lengthwise and put them on a flat metal pan. Cover with cheesecloth and place in the direct sun each day until they are brittle.
–Dave
The following two tabs change content below.
Managing Editor | Mark is a freelance journalist based out of Los Angeles. He's our Do-It-Yourself specialist, and happily agrees to try pretty much every twisted project we come up with.
Latest posts by Mark Masker (see all)