Super Bowl Sunday is closing fast. Instead of blorping some store-bought standard salsa into a dipping bowl, why not take a little time for a custom job? Here are three articles from our Fiery Foods and Barbecue Super Site for doing that, complete with recipes.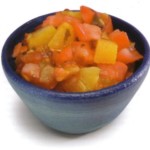 Nancy's Fiery Fare: Salsas!
Southwest Salsa Soup. Noodle and Shrimp Salad with Oriental Cucumber Salsa. Those are only two of the recipes Nancy Gerlach, SuperSite Food Editor Emeritus, wrote into this info-laden salsa story.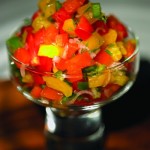 Super Summer Salsas
Yes, I know there's still snow on the ground. That shouldn't deter you from experimenting with the Confetti Dill Salsa, Salsa Roja de Molcajete, Japanese Cucumber Salsa, and the other recipes in this excerpt we ran from Gwyneth Doland's book, Seductive Salsa, published in 2007.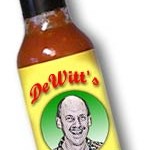 How to Make Hot Sauces
Chuck Evans and The Pope of Peppers teamed up for this hot sauce tour de force. It's a selection on commercial manufacturing, along with some recipes for attempting to duplicate some of the classic hot sauces that are most popular today, like Homemade Tabasco®-Style Sauce, Keeping "Pace®" with Picante Sauces, Caribbean Sun-of-a Beach Hot Pepper Sauce, and a Transplanted Sriracha Sauce.
The following two tabs change content below.
Managing Editor | Mark is a freelance journalist based out of Los Angeles. He's our Do-It-Yourself specialist, and happily agrees to try pretty much every twisted project we come up with.
Latest posts by Mark Masker (see all)