Memphis in May kicks off in a few days and while I won't be able to go, I do have three quick news items of a barbecue nature for you. If you're going to Memphis, please know you have my envy.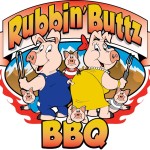 White Noise
Rubbin' Buttz BBQ and Country Cafe in Colorado came up with the dubious idea of White Appreciation Day, under pressure from all kinds of directions. Owner Edgar Antillon had hung a sign on the place reading, "White Appreciation Day! June 11th. Because all Americans should be celebrated!!" After his restaurant received a bomb threat, he decided to extend the discount to all patrons, regardless of who they are. Born to Mexican parents, Antillon pointed out Black History Month and Hispanic Heritage Month as the reason for offering "one day to appreciate white Americans."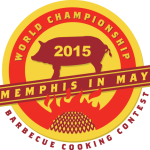 Money Pits
When Memphis in May kicks off May 14, a few of the competition barbecue teams in attendance will be able to sell their food to the public at the event. Up until now, health department regulations prevented teams from selling their barbecue but three of the competitors teamed with the Shelby County Health Department to make sure their offerings are up to code. Willingham's, Yazoo's Delta Q, and Victory Lane Barbecue are the three teams that will be selling barbecue to the public. You can buy your Memphis in May tickets online here.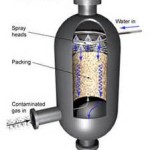 Scrub One Out
Austin, Texas took a hard look at requiring food trucks and 'cue joints near residential areas to install smoker scrubbers. The idea was to reduce the environmental impact of barbecue smoke. In the end, the bill was scrubbed (get it?) but this is just the latest volley in the conflict over barbecue smoke and the environment.
Smoke Scrubbers remove particulates and gases from smokestacks. While this is a good thing in my opinion, scrubbers aren't free to install and increase maintenance costs for restaurants and food trucks. And it ain't cheap, either. Find out more here.
The following two tabs change content below.
Managing Editor | Mark is a freelance journalist based out of Los Angeles. He's our Do-It-Yourself specialist, and happily agrees to try pretty much every twisted project we come up with.
Latest posts by Mark Masker (see all)