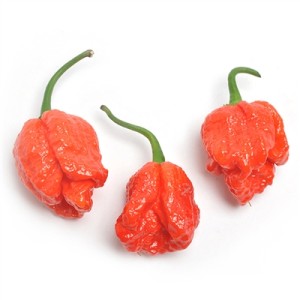 Melissa's Specialty Produce carries fresh 'Carolina Reaper' chiles (left) by mail-order from June through August. Also available are 'Bhut Jolokias' (Spring and Fall), Rocotos (called 'Manzano' by Melissa's, year-round) Purple Jalapeños (Aug-Oct.), 'Red Savina Habaneros' (September), and 'Scorpion' (May-Oct.).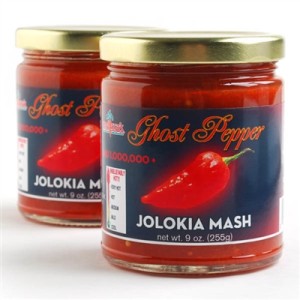 They also have Ghost Pepper Jolokia Mash. A few years ago, I took a tour of the Melissa's warehouse in City of Industry, California, outside of Los Angeles, and I saw hundreds of unusual fruits and vegetables that I could not identify. They have an extensive collection of dried chiles and bell peppers as well–more than 50 different chile products.
The following two tabs change content below.
Publisher | Christened the "Pope of Peppers" by The New York Times, Dave DeWitt is a food historian and one of the foremost authorities in the world on chile peppers, spices, and spicy foods.
Latest posts by Dave DeWitt (see all)