Spicy Halloween costumes usually mean stripperwear but letting your chile flag fly is also an option. Not all of us look good in a Harry Potter-themed thong.

Here we go. Links to the entries on Amazon are in the titles.
Rasta Imposta Chili Pepper Costume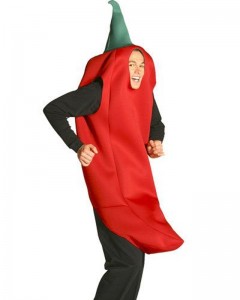 This one-size-fits-all pepper costume is a good starting point for a full-on chile ensemble. For which, as you'll see below, there are enough accessories to drive a Barbie collector crazy.
Baby Chilehead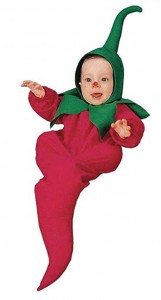 Made from something called polyflannel, this bunting fits lil' `uns 0 to 6 months. That's important because as we all know, kids that age are self-aware enough to feel left out at a party…
Forum Novelties Hot Pepper Child Costume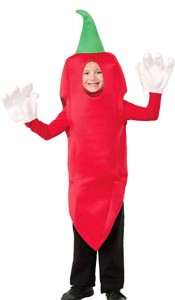 For as much as I love baby sarcasm, kids who are old enough not to poop in a diaper actually do like some Halloween costume. If your spawn shares your love of peppers enough to wear one, here's one from Forum Novelties.
Forum Novelties Chili Pepper Plush Costume Hat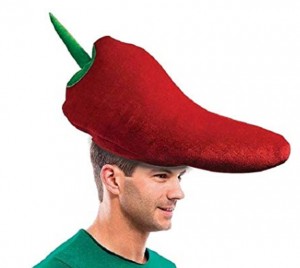 Maybe you don't want to commit to a stuffy pepper costume with a built-in pepper dong chafing your thighs all night. We understand. This polyester bit of habberdashery might be a better route for you in that case.
Chili Pepper Fanci-Frames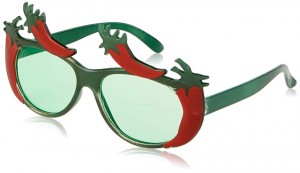 You know what goes well with that hat? Yup, these here glasses.
EDS Costumes Flashing Light Up Pepper Necklace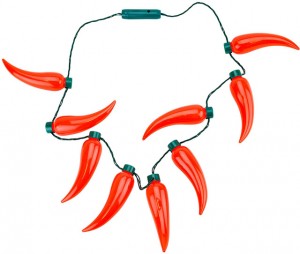 If you've got the hat and the glasses, you might as well commit fully, right? Plus, chile pepper lights look cool in the dark…
Rasta Imposta Women's Sriracha Dress

For the lady that's feelin' saucy this Halloween, there's this Sriracha dress. It's polyester and one size.
Adult Taco Bell Packet Hot Costume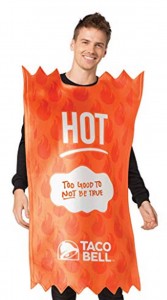 Taco Bell, who's always serious and never, ever does anything fun
like this
, has a few pullover costumes that fit teens and adults…
Taco Bell Sauce Packet Dress Fire Costume, Sizes S-XL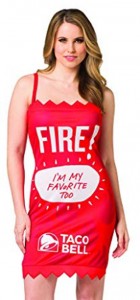 …as well as dresses like this one.
Spooky Creations Taco Costume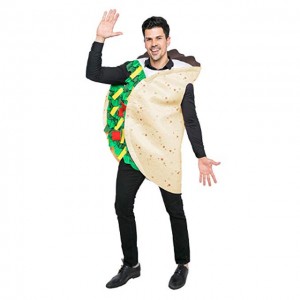 We'd be remiss if we didn't mention that you can, of course, get actual taco costumes too. Moreover, all this taco talk is making me hungry so I'm going to get some now.
The following two tabs change content below.
Managing Editor | Mark is a freelance journalist based out of Los Angeles. He's our Do-It-Yourself specialist, and happily agrees to try pretty much every twisted project we come up with.
Latest posts by Mark Masker (see all)