Halloween candy doesn't have to be boring; hot spicy candy is out there if you know where to look (or how to make your own). Here we present to you seven fiery takes on sweets for the holiday. I'd never give these out to kids (although with some brats I'd be tempted) but they could be a lot of fun at a chilehead Halloween party; especially with the right attire. As usual, the links are in the titles.
Toe of Satan Lollipop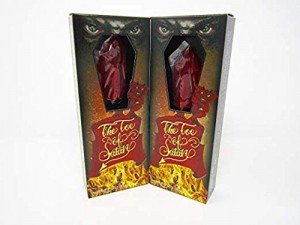 Allegedly, nine million SHU await anyone willing to put Satan's Toe in their mouth. Sounds about right. Made using "hellfire chile extract," the devil's digit contains Carolina Reaper and you can get it as a single or a double in order to share.
Lil' Nitro: The World's Hottest Gummy Bear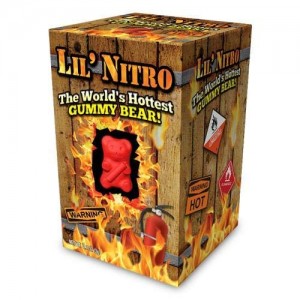 From the kind and gentle folks who make Satan's Toe, Flamethrower Candy Company, comes this cuddly little slice of hell. It's infused with the same stuff they use in the evil sucker above.
Sonoran Spice Trinidad Scorpion Gumballs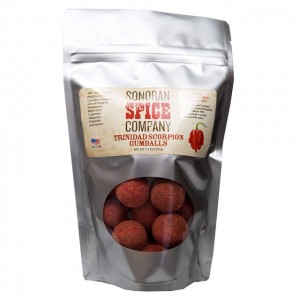 At 25 gumballs per bag for a price similar to the two products above, these gumballs would be good mixed into a bowl of party candy or for passing around the bag for people to sample. It's a cinnamon flavored candy with a sour coating and, of course, Trinidad Scorpion peppers in the mix. Reaper and Ghost pepper options are also available.
Carolina Reaper Pebbles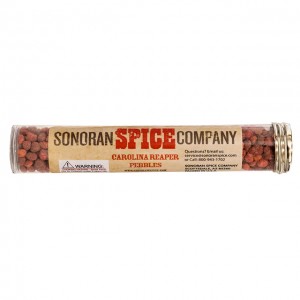 Basically, these are teeny little rock candies with Carolina Reaper infusion in them. For $7.95 you get a 6-inch tube full of demon gravel but in a rainbow of flavors. This is what happens to bad Skittles after they die.
Blue Raspberry Ghost Pepper Candy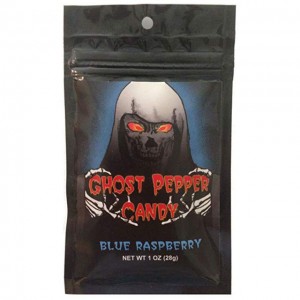 For those who want just a quick blast of some spicy in one shot there's this line of hard candy pouches. Each is an ounce and you can get them in flavor options like watermelon, too.
The Gummy Combo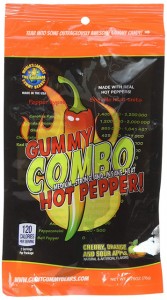 All of what we've shown you so far has been one-size-fits-all in the heat department. Here, though, you can pick and choose how much flame to inflict on your mouth. The green is their jalapeno, orange for habanero and red for Ghost Pepper.
Sweet Heat Chocolates Dark 1LB Block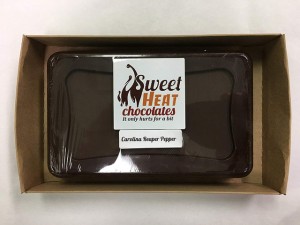 From habanero to Carolina Reaper, Sweet Heat Chocolates 1-lb bricks come in four levels of fire. Pick up some candy molds and you're off to the races making your own Halloween chocolates in bulk or you can use it other baked mayhem to serve your guests. It's also good for eating in its own right.
The following two tabs change content below.
Managing Editor | Mark is a freelance journalist based out of Los Angeles. He's our Do-It-Yourself specialist, and happily agrees to try pretty much every twisted project we come up with.
Latest posts by Mark Masker (see all)