Tilapia, a farm-raised fish originally from Asia, is mild and sweet-tasting with a delicate flesh. You can substitute catfish or flounder fillets if you can't find tilapia. These are the fish fillets most enjoyed by people who don't like "fishy" fish. They work particularly well for our chile-infused recipes because they are soft and absorb the marinade quickly. Use a fish basket for ease in turning the fillets without destroying them. Sichuan peppercorns and Asian garlic chile paste are available at Asian markets. Serve with a Chinese peanut and noodle salad and garlic broccoli.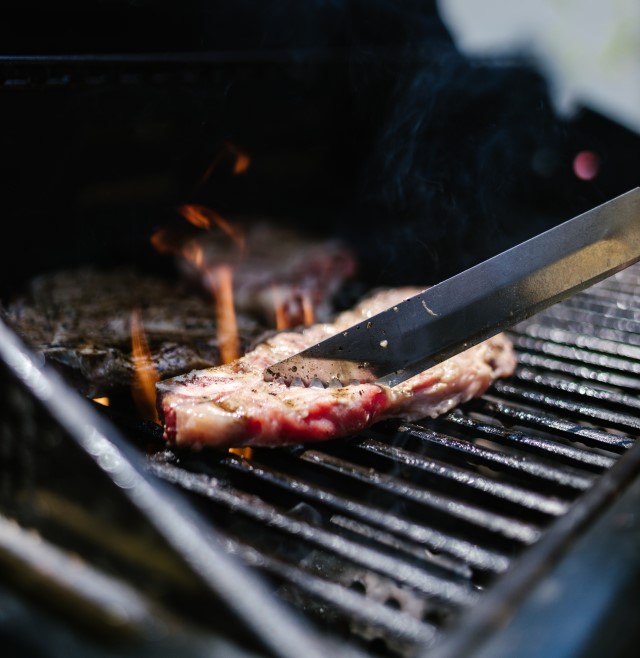 Sichuan-Marinated Grilled Tilapia Ingredients
Sichuan Marinade
1 teaspoon Sichuan peppercorns
1/4 cup dry sherry
1 tablespoon finely chopped ginger
1 green onion, finely chopped including the green tops
1 teaspoon minced garlic
1 teaspoon sesame oil
1 teaspoon minced garlic
½ teaspoon crushed santaka chile or other small, hot red chile
The Tilapia
4 tilapia fillets
Minced green onion for garnish.
Three-Chile Sweet and Sour Sauce
3/4 cup chicken broth
1/4 cup rice wine vinegar
2 tablespoons Asian plum sauce (available in Asian markets)
1 tablespoon sugar
1 tablespoon cornstarch
½ teaspoon sesame oil
1 tablespoon vegetable oil, peanut preferred
1 green onion, chopped
1 teaspoon minced ginger
4 whole santaka chiles, chile piquins, or other small hot, red chiles
2 tablespoons Asian garlic chile paste
1 tablespoon New Mexican red chile powder
Instructions
To make the marinade, toast the Sichuan peppercorns on a hot, unoiled frying pan until fragrant. Remove, cool and crush. Combine all the ingredients for the marinade in a bowl and allow to sit for ½ hour to blend the flavors.

Place the fish in a non-reactive dish, pour the marinade over the fish and marinate, covered, for an hour at room temperature.
To make the sauce, whisk together the broth, vinegar, plum sauce, sugar, cornstarch, and sesame oil in a bowl.
Heat a wok until hot and add the vegetable oil. Add the onion, ginger, and santaka chiles and stir fry for a couple of minutes. Add the chile paste and stir-fry for a minute. Add the broth mixture and the red chile powder, and stir well. Increase the heat and bring to a boil, then reduce the heat and simmer the until thickened. Remove the whole chiles.
Place the fillets in a grill basket with handles and grill them over a medium fire until they flake with a fork, about 8 to 10 minutes, turning occasionally. Take care that the fillets don't burn..
To serve, pour a little of the sauce on the plate, place the fish on top, and garnish with the onion.
The following two tabs change content below.
Managing Editor | Mark is a freelance journalist based out of Los Angeles. He's our Do-It-Yourself specialist, and happily agrees to try pretty much every twisted project we come up with.
Latest posts by Mark Masker (see all)