If you've ever taken on the Execution Station at CaJohn's booth at the Fiery Foods Show, you know the pain of chile pepper madness but it's taken two Nobel Prize winners to actually explain how it works. See, David Julius and Ardem Patapoutian received the 2021 Nobel Prize in physiology and medicine for discoveries in how temperature and touch interact. Part of their work owes to research they've conducted using chile peppers and the capsaicin we all know and love.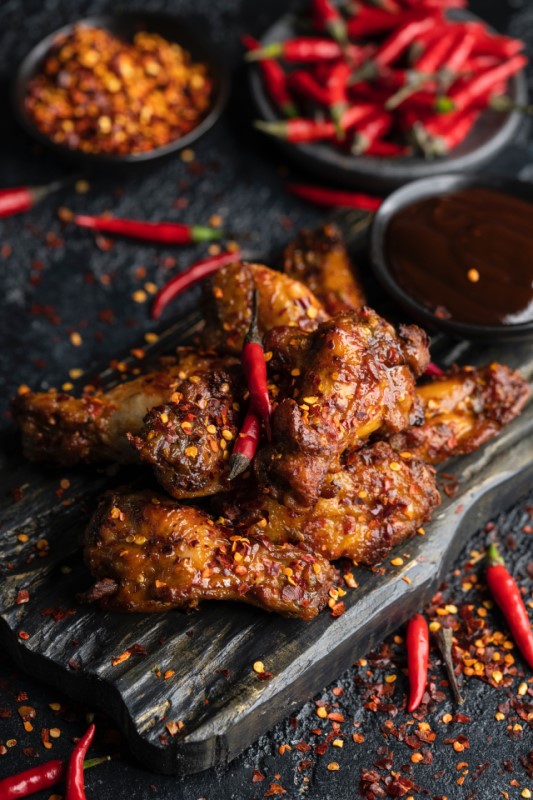 In a nut shell, their work sheds light on how we perceive temperature, touch, and pressure via nerve impulses. "But how does that affect me?" you ask, much like you did in high school calculus. It seems that their work will come in pretty handy for developing treatments for conditions like chronic pain.
As we said earlier, chile peppers played a big part in the scientists' groundbreaking work. First, Julius' team curated millions of DNA bits and pieces related to sensory neurons for heat, touch, and pain into a comprehensive library. Phased two involved putting that collection into cells that usually don't react to capsaicin. From that, they were able to narrow down the individual gene for sensitivity to it. Later on Julius figured out that this receptor also senses temperature-based heat as well .
The following two tabs change content below.
Managing Editor | Mark is a freelance journalist based out of Los Angeles. He's our Do-It-Yourself specialist, and happily agrees to try pretty much every twisted project we come up with.
Latest posts by Mark Masker (see all)