Carnitas are "little pieces of meat," usually pork, that are often served as a breakfast side dish in Mexico or wrapped in a tortilla and eaten as a burrito or a taco. In addition I also like to serve them as an appetizer with a selection of salsas for dipping. Carnitas are an example of how a dry rub marinade can form a tasty crust on the meat, while the inside remains tender and moist.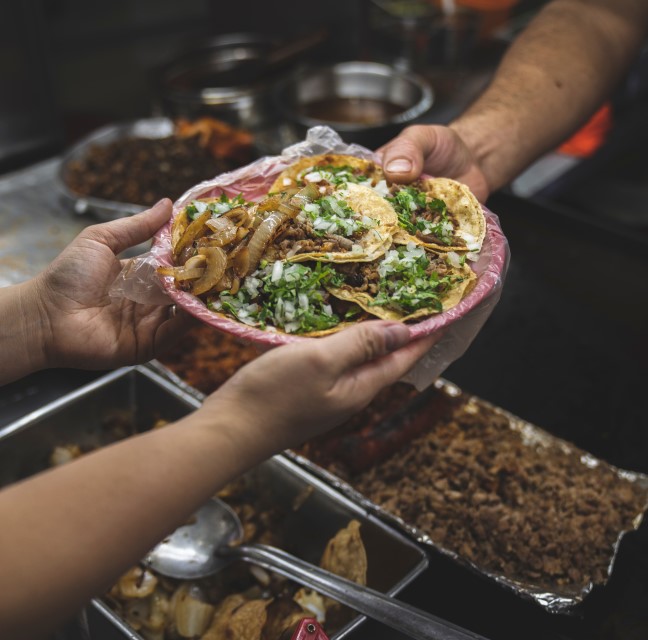 Carnitas Ingredients
3 tablespoons ground ancho chile
1 tablespoon ground chipotle chile
2 tablespoons chopped fresh cilantro
2 teaspoons garlic powder
1 teaspoon ground cumin
1 teaspoon freshly ground black pepper
3/4 teaspoon salt
1 to 1 1/2 pounds boneless pork, trimmed of the fat and cut into 1-inch cubes.
For the Sauce:
Guacamole
Tomato-based Mexican salsa
Sour cream
Instructions
Combine all the spices and cilantro together in a bowl and mix well. Rub the pork cubes with the mixture and marinate the meat at room temperature for 30 minutes.
Preheat the oven to 300 degrees.
Place the pork cubes on a rack over a baking sheet and bake in the oven for 1 1/2 hours or until the meat is quite crisp. Pour off any fat as it accumulates.
To serve as an appetizer place in a chafing dish along with toothpicks and accompanied with your choice of salsas, guacamole, and/or sour cream for dipping.
Photo by Los Muertos Crew from Pexels
The following two tabs change content below.
Publisher | Christened the "Pope of Peppers" by The New York Times, Dave DeWitt is a food historian and one of the foremost authorities in the world on chile peppers, spices, and spicy foods.
Latest posts by Dave DeWitt (see all)