This is the method used by Chef Anthony Tuttle at the Marriott Phuket Resort and Spa's cooking school to prepare those delicious prawns. Serve the prawns with jasmine rice.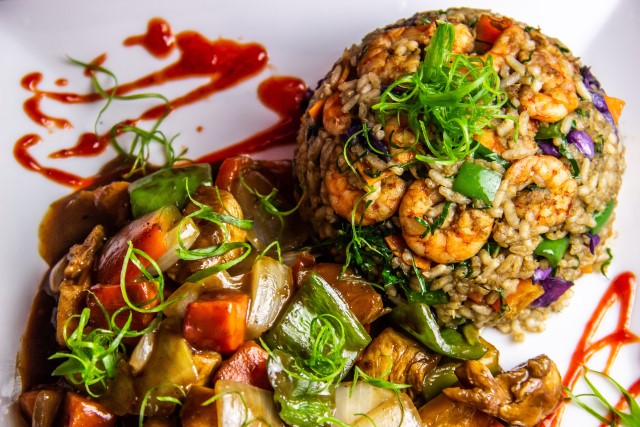 Spicy Stir-Fried Prawns Ingredients
The Paste
6 fresh Thai bird chiles, or substitute piquins, seeds and stems removed, chopped
5 shallots, peeled and chopped
10 cloves garlic, chopped
½ teaspoon shrimp paste
The Prawns
3 tablespoons vegetable oil
12 large prawns, peeled and deveined, tail on
1 teaspoon sugar
2 tablespoons fish sauce
½ cup chopped holy basil
Instructions
With a mortar and pestle, pound the paste ingredients together to form a paste. It does not have to be smooth.
Place the oil in a wok, heat, and then add the paste and stir-fry until fragrant.
Add the prawns and stir-fry until cooked, about 2 minutes.
Add the sugar and fish sauce and stir. Remove from the heat and add the basil.
The following two tabs change content below.
Publisher | Christened the "Pope of Peppers" by The New York Times, Dave DeWitt is a food historian and one of the foremost authorities in the world on chile peppers, spices, and spicy foods.
Latest posts by Dave DeWitt (see all)