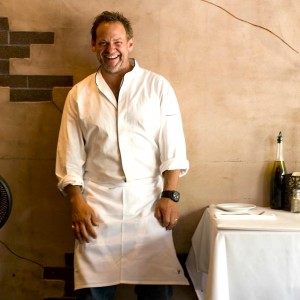 Matt Yohalem, chef and owner of Il Piatto Italian Farmhouse Kitchen in Santa Fe, likes food porn.  In fact he revels in it in his new article on the Fiery Foods & Barbecue SuperSite, "In Defense of Food Porn." He writes:"Make no mistake, the masters of the culinary world resent both of the terms "molecular gastronomy" and "food porn" because they believe that terms like that demean their cooking." But Matt believes "Food porn is imaginative, creative, and innovative, yet classic. It is respectful of history; however, it takes shared knowledge to take classics to the next level of innovation, flavor, texture, and presentation. These are feats of performance that average people would not attempt, but would certainly be enticed; it is seductive, beautiful, food porn."  Get food porned here.
The following two tabs change content below.
Publisher | Christened the "Pope of Peppers" by The New York Times, Dave DeWitt is a food historian and one of the foremost authorities in the world on chile peppers, spices, and spicy foods.
Latest posts by Dave DeWitt (see all)