We are entering our last full month of entries for the 2023 Scovie Awards Competition. Here are some important things to remember: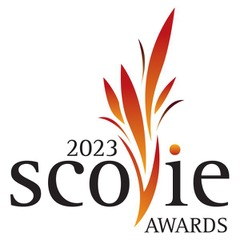 –This is not only a spicy contest. We have categories for Barbecue and other savory foods, including condiments, BBQ sauce, and many, many others!
–There are more than 100 categories to enter products into. One product can be entered into multiple categories.
–It is a blind tasting/judging with 80 food industry judges who never see a product label.
—Watch a video on our judging methods here.
Deadline: August 25, 2022.
Hottest regards,
Dave DeWitt, Founding Producer
Emily DeWitt-Cisneros, Scovie Producer
The following two tabs change content below.
Publisher | Christened the "Pope of Peppers" by The New York Times, Dave DeWitt is a food historian and one of the foremost authorities in the world on chile peppers, spices, and spicy foods.
Latest posts by Dave DeWitt (see all)