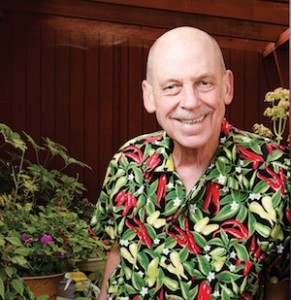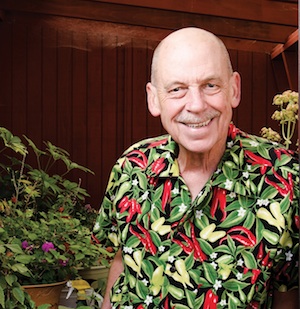 I'll be on the road to four locations in Texas in August to perform cooking demonstrations for one of two of my latest books, Dishing Up New Mexico, at four Central Market Cooking School locations. I'll be in Dallas (August 11), Ft. Worth (August 12), Austin (August 13), and Houston (August 14). While in Houston, I will be making appearances around the city and particularly at the iBurn hot shop.
Then, in September I'll be making an appearance at FUZESW, the food history and culture conference. On Sunday, September, 14, I will be the master of ceremonies at the Delicious New Mexico Marketplace at FUZESW in Santa Fe at Museum Hill, which includes cooking demonstrations and tasty made-in-New Mexico products.
Details about these appearances and links are on my personal website: http://www.dave-dewitt.com/appearances/
It's going to be some great times with wonderful foods and fiery folks, and I'm going to be putting on a show, so please join me as I promote the two books described below.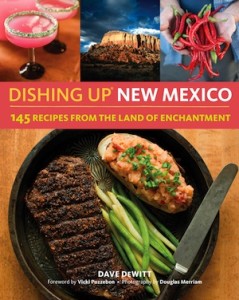 Dishing Up New Mexico
From the publisher, Storey: Dishing Up® New Mexico is an irresistible collection of 150 recipes, many contributed by chefs, farmers, and small food producers from around the state, that celebrate the rich diversity of New Mexico's cuisine. Dishing Up® New Mexico is also a visual tour of New Mexico's food and drink scene, with beautiful photography of farms, inns, and more. Profiles of the people behind these enterprises, along with suggested itineraries for food lovers traveling the state, make this book an engaging read and a travel companion as well as a must-have cookbook. Preorder it here.
Precious Cargo: How Foods From the Americas Changed the World
My other latest book is a worldwide exploration of how foods like corn, chiles, tomatoes, pineapples, potatoes, and chocolate moved from the Americas around the world and how they changed the cuisines of many other countries. It's hardcover, 4-color, 400 pages long and weighs 3 pounds! Buy it here.
Hottest regards,
Dave DeWitt,
"The Pope of Peppers"
The following two tabs change content below.
Publisher | Christened the "Pope of Peppers" by The New York Times, Dave DeWitt is a food historian and one of the foremost authorities in the world on chile peppers, spices, and spicy foods.
Latest posts by Dave DeWitt (see all)