By Dave DeWitt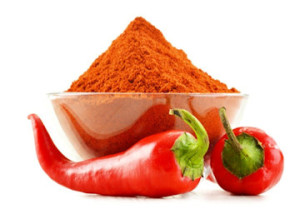 For the second time in two years a cohort study has demonstrated that the consumption of capsaicin in chile peppers can lengthen your life. Cohort studies are a type of medical research used to investigate the causes of disease, establishing links between risk factors and health outcomes. The latest study, published in the medical journal PLOS.org on January 9, 2017, was conducted by Mustafa Chopan and Benjamin Littenberg and is entitled "The Association of Hot Red Chili Pepper Consumption and Mortality: A Large Population-Based Cohort Study." The conclusion from the study was "Adults who consumed hot red chili peppers had a 13% lower hazard of death, compared to those who did not. These results add to the literature by corroborating the main results of an earlier [Chinese] study. They are distinct in that they are drawn from a different population and thus support the generalizability of the protective effects of hot red chili peppers."
But how and why? The researchers suggest the following reasons:
–Activation of Transient Receptor Potential (TRP) vanilloid type 1 (TRPV1) appears to stimulate cellular mechanisms against obesity. Protection against obesity leads to decreased risk of cardiovascular, metabolic and lung diseases.
–Capsaicin may also defend against heart disease via a TRP-mediated modulation of coronary blood flow.
–Capsaicin's antimicrobial properties may indirectly affect the host by altering the gut microbiota. For instance, changes in bacterial composition, production of metabolites, and number of colonies have been linked to obesity, diabetes, cardiovascular disease, and liver cirrhosis.
–Finally, hot red chile peppers also contain other nutrients, including B-vitamins, vitamin C and pro-A vitamin, which may partly account for its protective effect.
The comprehensive study, National Health and Nutritional Examination Survey (NHANES), a representative sample of the US noninstitutionalized population, analyzed data collected from 1988 to 1994 and included 33,199 records. After excluding children and adults missing either the outcome, the main predictor, or any of the covariates, 16,179 eligible participants were analyzed. This is considered to be a very large sample of people. The results corroborated a 2015 Chinese study, "Consumption of Spicy Foods and Total and Cause Specific Mortality: Population-based Cohort Study." Their conclusion was "The habitual consumption of spicy foods was inversely associated with total and certain cause specific mortality (cancer, ischemic heart diseases, and respiratory diseases), independent of other risk factors of death."
The full 2017 cohort study is here and the full Chinese cohort study is here.
The following two tabs change content below.
Publisher | Christened the "Pope of Peppers" by The New York Times, Dave DeWitt is a food historian and one of the foremost authorities in the world on chile peppers, spices, and spicy foods.
Latest posts by Dave DeWitt (see all)