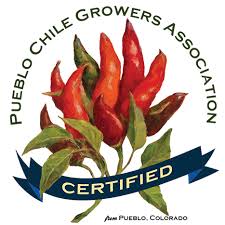 They've got their own Growers' Association. They have a festival of their own: The Chile & Frijoles Festival. They have their own supermarkets: Colorado Whole Foods Market locations dumped Hatch chiles and replaced them with Pueblo chiles. And governor John Hickenlooper has even designated the last Saturday of the Colorado State Fair as Pueblo Chile Day. Is this the beginning of the end for Hatch chiles? Don't count on it. Read my new article here.
The following two tabs change content below.
Publisher | Christened the "Pope of Peppers" by The New York Times, Dave DeWitt is a food historian and one of the foremost authorities in the world on chile peppers, spices, and spicy foods.
Latest posts by Dave DeWitt (see all)