Boar's Heads for Dinner, Gander-Pulling, and Other Odd Christmas Celebrations of Old
The boar's head was the dish of honor on the Christmas table, and was brought in on a huge platter garnished with leaves and fruit. It was a German custom, and down to the present day the German emperor has sent each Christmas a boar's head as a present to the Queen of England. Get a head in the world, here.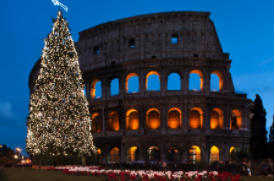 An Italian Christmas Dinner
During the sagra, a special turkey dish is prepared, tacchino alla porchetta, which means turkey cooked in the manner of roasted pig. Since porchetta is perhaps the best pork in the world, it made sense to me to attempt such a dish with turkey. Essentially, the turkey is heavily seasoned with fresh rosemary and lots of garlic, and then roasted. But halfway through the roasting process, the unstuffed turkey is cut in half along the breastbone and put back in the oven so that the entire bird takes on a golden brown hue. Taste the Italian gobbler here.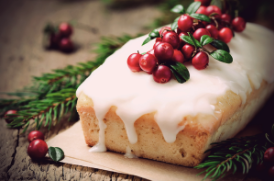 Heavenly Holiday Heat: Traditional Desserts with a Tangy Twist
As a devout chilehead, I constantly look for a little bit of heat in my food. I've found my favorite recipes for fiery appetizers, sizzling soups, and exciting entrees. The only category that I was disappointed with was desserts. As rich, creamy, and decadent that desserts can be, there was something missing: a little spice, a little zing, a little heat. That's what I was searching for. And you can find the spicy desserts here.
The following two tabs change content below.
Publisher | Christened the "Pope of Peppers" by The New York Times, Dave DeWitt is a food historian and one of the foremost authorities in the world on chile peppers, spices, and spicy foods.
Latest posts by Dave DeWitt (see all)