Each year, we in the US celebrate Cinco de Mayo with margaritas and tacos. It's a lot like how we commemorate the death of St Patrick in March with corned beef, Lucky Charms, and Shamrock shakes. Or Halloween with slutty nurse outfits and trying our damnedest to give our kids diabetes. In other words, we tend to lose the holiday's history as we eat and drink in celebration of it.
Cinco de Mayo is a celebration held May 5th, observing the Mexican Army's victoryMexican Army's victory over the French Empire in 1862 at the Battle of Puebla. The Mexicans were outnumbered and the win was a much-welcomed boost to their morale. It is not Mexican Independence Day (that's September 16th).
Mind you, I'm not knocking how we celebrate holidays in the U.S. I do my part in the eating and drinking department proudly. But I'm also not above poking a little fun, either. Here are some suggestions for your own Cinco de Mayo consumption that we've posted over the years.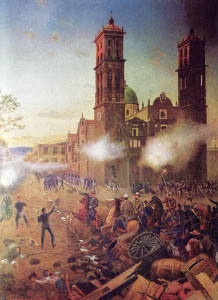 Sangria and Enchiladas FTWSangria and Enchiladas FTW
Kelli Berthold's story on the holiday packs history, sangria, enchiladas, and flan into one place.
Cinco de Mayo Burgers with Homemade ChorizoCinco de Mayo Burgers with Homemade Chorizo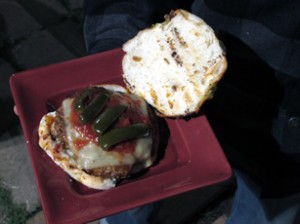 Fusing Mexican flavor with the traditional American hamburger makes for great grilling and a fun, spicy alternative to tacos in the process. We made ours with pork but other proteins would work just as well.
Stacked Red Chile EnchiladasStacked Red Chile Enchiladas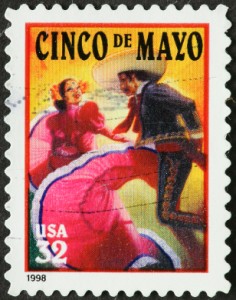 This dish features stacked, not rolled, enchiladas covered in ground beef and pork and smothered in red chile sauce.It was originally served at the early 1960s Albuquerque restaurant, Videz. The restaurant was torn down to make way for Interstate 40, but the recipe lives on.
Get Your Drink on After DinnerGet Your Drink on After Dinner

The Aztecs and other native American cultures had their takes on booze, and the Spanish expanded on it when they set up shop in the Americas. Tequila and mezcal were born, but so were other almond- and coffee-flavored spirits like Kahlua. You'll find recipes for them here.
Cinco de Mayo in ItalyCinco de Mayo in Italy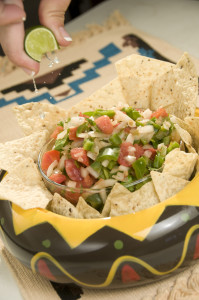 When Dave and Mary Jane were in Italy visiting Harald and Renate Zoschke May 5th, 2015, you know they celebrated the holiday. Dave and Harald planned a simple menu featuring The Salsa with Six Names and a Mexitalian version of Chili con Carne served with Renate's excellent spicy cornbread. The Pope of Peppers even fixed some chicken and green chile sauce burritos using chile pasado.
Mandatory Tequila ReferenceMandatory Tequila Reference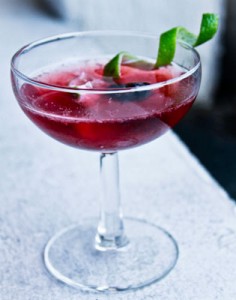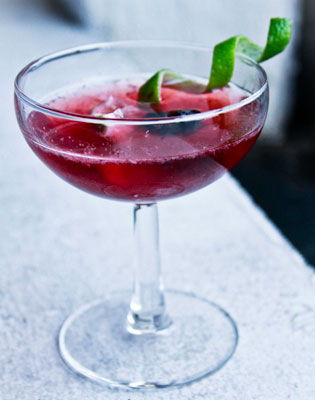 Finally, we get to the quintessential libation we associate with Cinco de Mayo more than any other: tequila. The agave-based liquor mixes well with just about any tropical fruit juice I can think of and I'm fond of it neat, too. In this post, Lois Manno introduced us to three cocktails including blackberries, cucumber, and hot sauce. Just not all in the same one.
The following two tabs change content below.
Managing Editor | Mark is a freelance journalist based out of Los Angeles. He's our Do-It-Yourself specialist, and happily agrees to try pretty much every twisted project we come up with.
Latest posts by Mark Masker (see all)