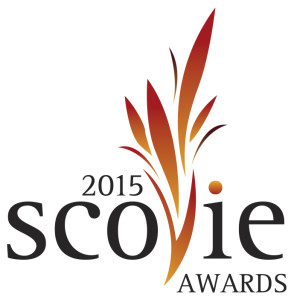 The deadline for entering the 2015 Scovie Awards Competition is now Friday, September 12 at midnight, and there will be no additional extension. But remember, your products entered must arrive in Albuquerque no later than September 19th.
And remember, the more products or categories you enter, the better chance you have to put "a trophy on every bottle."
"The Scovies are one of the most important things we do to market our product line. If we win a category we get bragging rights for a year and it helps increase sales of the winning item. The Scovies is the only spicy foods award contest to enter." Sarah Chavez, former marketing director, El Pinto Salsa.
And if you'd like to learn how we judge the contest, now you can watch our high-budget, award-winning short film in glorious Technicolor, by clicking here.
To enter the 2015 Scovie Awards, go here.
If you need more information, or if you have any questions, email Emily DeWitt-Cisneros (emily25714_5@msn.com), or call her at 505-873-8680.
Hottest regards,
Dave DeWitt, Scovies Founder
The following two tabs change content below.
Publisher | Christened the "Pope of Peppers" by The New York Times, Dave DeWitt is a food historian and one of the foremost authorities in the world on chile peppers, spices, and spicy foods.
Latest posts by Dave DeWitt (see all)