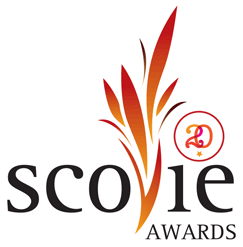 For those of you who are fiery foods and barbecue product manufacturers, you may want to enter the 20th Annual Scovie Awards Competition. Here are some endorsements from previous winners:
We've actually had potential customers walk past our booth at the Dallas Gourmet Market and then turn around when we mention our Scovie Awards. Displaying those awards on advertising and product packaging can help a customer decide if they want to try a product or not. We are proof that the Scovie Award carries influence in the food world. –Beth Ramsey, Texas Choice, Owner
"I know a lot of seasoning and sauce guys that put 'award winning' on their labels and have only really won Gramma's personal award. I've won dozens of Scovie Awards since 2010 and have been using their coveted logo on our labels ever since. Using real awards adds a lot more value to your customers and merchants when they're shopping for the best among the seas of so many new products coming on the market every day. The Scovie Winner logo is like having a trophy on every bottle." — Chuck Averwater, President, Smackers BBQ, LLC
"Winning the Grand Prize of the 2006 Scovie Awards has put my company (Ashburn Sauce Company) and myself into another league in the sauce world and has opened a lot more doors." –Willard Ashburn, Ashburn Sauce Company
For more information and entering the Scovie Awards, go here: ScovieAwards.com
Watch the video to see how our awards are judged:
The following two tabs change content below.
Publisher | Christened the "Pope of Peppers" by The New York Times, Dave DeWitt is a food historian and one of the foremost authorities in the world on chile peppers, spices, and spicy foods.
Latest posts by Dave DeWitt (see all)