There are many meat-based hot sauces in Africa, but also some distinctly vegetarian sauces such as this pumpkin hot sauce from Ethiopia.  Serve this sauce over starchy dishes such as plantains, yams, or rice.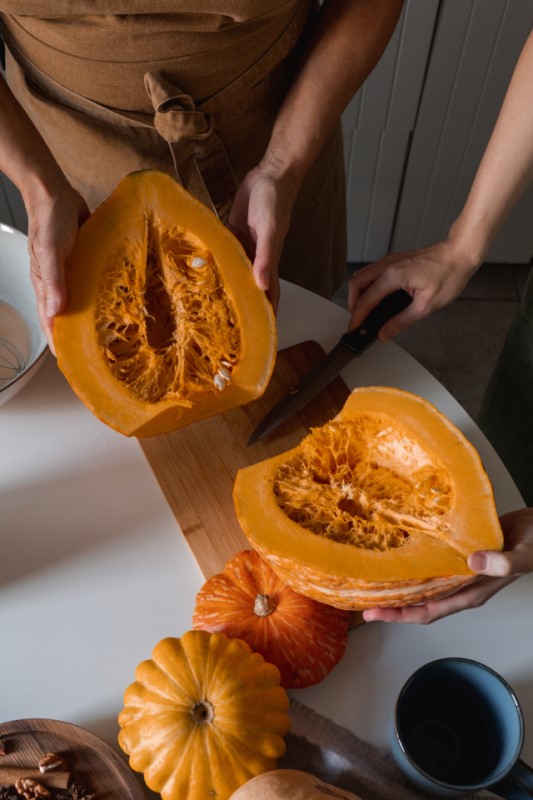 Pumpkin Hot Sauce Ingredients
1 cup chopped onion
1 cup vegtable oil
1 teaspoon crush garlic
1/2 cup chopped red serrano chiles, or substitute jalapenos
Salt to taste
4 cups cubed pumpkin
1/4 teaspoon garlic powder
1/4 teaspoon ginger powder
5 cups water
Instructions
In a skillet, brown the onion in the oil, stirring constantly to prevent sticking, for 5 to 10 minutes, stirring constantly.  Add the garlic, red chiles, cumin and salt and cook for 20 more minutes, stirring occasionally.  Add a little boiling water as needed to prevent sticking.  Add pumpkin, garlic powder, ginger powder, and water and bring to a boil.  Cook until the pumpkin is tender.  Puree in a blender for a smooth sauce.
The following two tabs change content below.
Publisher | Christened the "Pope of Peppers" by The New York Times, Dave DeWitt is a food historian and one of the foremost authorities in the world on chile peppers, spices, and spicy foods.
Latest posts by Dave DeWitt (see all)