This is the second installment of Cap Farmer's chile gardening wisdom. We hear he learned everything he knows from Dave DeWitt!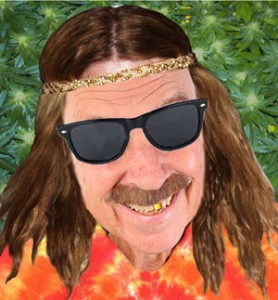 In the April issue of Burn! Magazine, we introduced Cap, a former marijuana grower who has switched to chiles to prevent his house and property from being seized by the Feds.
For more of the real truth about chile growing, buy The Complete Chile Pepper Book by Dave DeWitt.
Jalapeños Love Bell Peppers
The Myth: Jalapeños planted next to Bells will make the Bells hot the same year.
The Truth: Let it never be said that I'm opposed to vegetable love, but if peppers growing next to each other can affect heat levels, then you should be able to set up a camera in your garden and film chile porn. Not likely, man.
Certified Seeds of Proven Varieties Will Always Produce Perfect Fruit!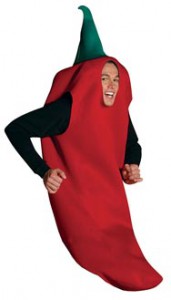 The Myth: Chile breeders strive to perfection so the pods are uniform on their varieties.
The Truth: You know, my mom thought all her kids would be perfect and normal, then she had me. I mean, there's nothing about me that a good spliff won't fix, but chile genetics can also go awry. Sometimes the results will totally freak you out. Talk about human-fruit hybrids!
Hatch Chile is the Best There Is!
The Myth: Since produce vendors and fiery foods manufacturers always seem to feature Hatch chiles, it must be the best chile.
The Truth: I hate to harsh your buzz, but  Hatch chile is a total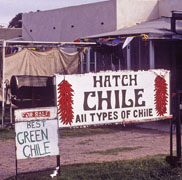 myth—it simply does not exist.  There is no variety called 'Hatch' and there's not enough acreage around tiny Hatch, New Mexico (population 1,647) to grow all the New Mexican chile that is supposed to be from Hatch.  The number one crop grown around Hatch is alfalfa. I bet the number two crop is kush, but you didn't hear it from me.
New Mexico's State Vegetables Must Be, Uh, Vegetables!
The Myth: The legislators knew what they were doing when they named the chile pepper and the pinto bean as co-state vegetables.
The Truth: Dude, that was pretty stupid. But we are talking about politicians, after all.  "Co-State Crops" would make make more sense, because chiles are fruits and beans are legumes—neither is a vegetable like, say, arugula, or rutabaga—wait a minute, that's a root!
The following two tabs change content below.
Lois Manno
Lois is the Editorial Director of the Burn! Blog and the Fiery Foods & BBQ SuperSite.
Latest posts by Lois Manno (see all)