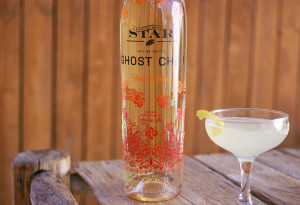 Writing and Photography by Greg Mays
Oops. Depending on the part of the country that you're from, you may have already noticed a regional spelling disambiguation in the name of this product. While it's rarely spelled out (pun intended), and most folks have likely never every considered that chili and chile are two different things. Here in New Mexico, and you can see the rule at play here at the Burn! Blog, if you look hard enough.
For us, chili is a soup-like substance with beans and meat as in chili dog. Chile on the other hand is our pride and joy, as in Hatch Green Chile, and while the debate has been covered here and there on the web, chile is our New Mexico native spelling of the noun, the pepper.
I had to get that out of the way as it's a problematic packaging thing that likely only exists here, or maybe Arizona too. It's something I have to get over if I'm going to finish this post. Chile can be spelled either way, regardless of my regional bias. Ok?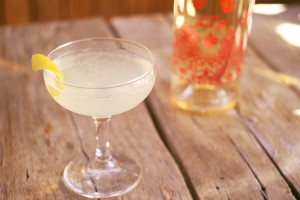 This first taste I gave to American Star Ghost Chili Vodka was in the cocktail you see below. It's got a nice balance and I feel like there's a unique palate to this particular vodka when compared to other spicy stuff I've had in the past.
The taste of this vodka alone is a three-stage experience. It begins as a smooth corn vodka, which transitions into a smoky pepper flavor (American Star uses smoked ghost peppers). As the vodka makes its way into your throat, there's a warming sensation. For Pepper People, the heat of a pepper can appear immediately on the tongue, bitey and wicked. This is the second type: a general, holistic heat that fills your throat with warmth.
As a guy who enjoys most heat, I liked the balance of this vodka and it was especially good in this cocktail. The smokiness all but disappears with the citrus, and this becomes a lemon cocktail with a surprising burn after you swallow. No, you can't even smell the pepper before you sip it. Other tasters did describe this cocktail as "a little hot, but with a nice flavor."
American Star is a quality and versatile pepper-based vodka. While it's primarily available at retail in California, you can find it to buy through a few Internet spirits stores as well. Chile debate or not, this is a nice vodka. Enjoy!
Greg Mays is the Managing Editor of www.simple-cocktails.com.
The Hottest Hussy
Author:
This is a riff on the "Brazen Hussy" recipe which just uses regular (not pepper) vodka in the same proportions.
Ingredients
in a shaker, add:
1 oz American Star Ghost Chili Vodka
1 oz triple sec (orange liqueur)
½ oz fresh squeezed lemon juice
Instructions
Shake with ice and strain into a chilled cocktail glass garnish with a lemon peel.
The following two tabs change content below.
Publisher | Christened the "Pope of Peppers" by The New York Times, Dave DeWitt is a food historian and one of the foremost authorities in the world on chile peppers, spices, and spicy foods.
Latest posts by Dave DeWitt (see all)